The State Duma may adopt a bill allowing cross-border transactions with cryptocurrencies in January-February 2023. If this happens, then from the second quarter it will already start working, Anatoly Aksakov, chairman of the State Duma committee on the financial market, told Izvestia. In his opinion, the circulation of digital currencies must pass through the domestic infrastructure, so the Russian crypto exchange may also appear as early as April-June 2023. Moreover, access to it will be not only for companies, but also for individuals. So, businesses will be able to make international payments in crypto, including for parallel imports. At the same time, the power structures of the West will not be able to prevent sanctions in the digital environment.
"It is impossible to seriously influence such transactions"
– When will it be possible to adopt a bill on cross-border payments in cryptocurrencies?
— I expect that we will adopt this bill in January-February, and from the second quarter of 2023 it will already start working.. Now the document is under consideration in the State Duma, discussions have flared up on it. The main criticism is that there is a risk in this way to open a channel for the uncontrolled legal withdrawal of capital from Russia. Therefore, the participants in the discussion propose to prescribe some additional rules in order to remove such a danger, these amendments can be submitted to the second reading.
– Will it be within the framework of the bill of the Ministry of Finance on cryptocurrencies or is it a separate bill?
— Separate. Introduced by deputies, while supported by the Ministry of Finance. If we cannot agree on the text that the deputies have introduced, then perhaps we will turn to other proposals. But this will lead to a lengthening of the period for consideration of the document. We would like to remove all disagreements when finalizing for the second reading, pass the bill faster and give organizations the opportunity to pay with cryptocurrencies, for example, for parallel imports.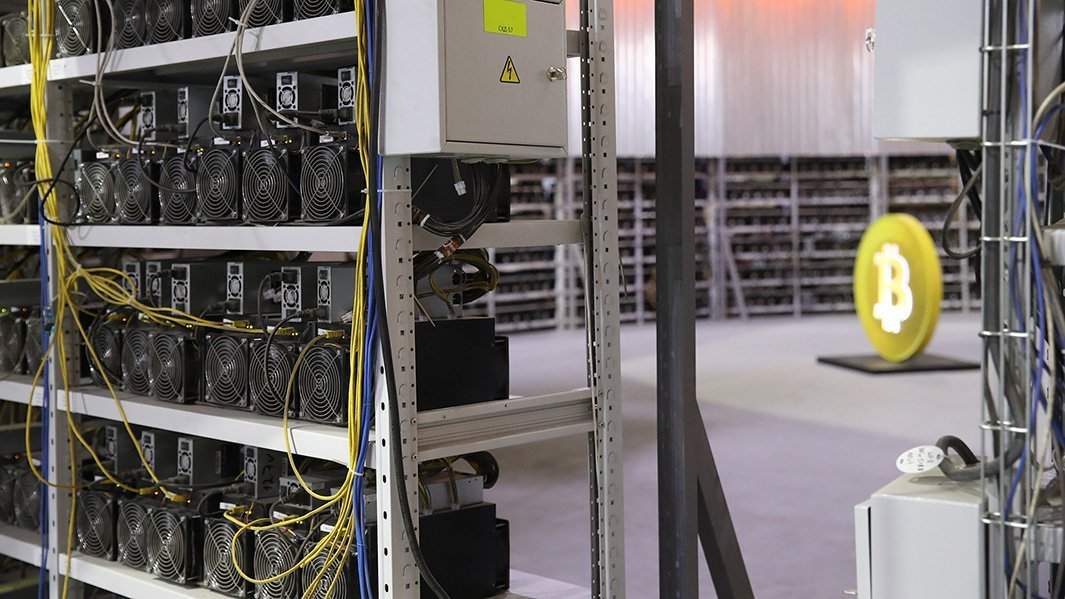 Mining farm on the territory of the technopolis "Moscow"
Photo: Izvestia/Alexey Maishev
– Are there any risks that as soon as such transactions with crypto are legalized, they will immediately try to limit their conduct through sanctions?
— There are risks, and sanctions will certainly be imposed, but the digital market is more difficult to crush with sanctions. It is designed in such a way that if restrictions are introduced in one place, other options for economic interaction quickly appear. The miners and cryptocurrency experts I spoke with say that it is impossible to seriously influence such transactions..
"I'm expecting an explosion in CFA turnover»
— Will cross-border crypto transactions be controlled? Will a Russian crypto exchange appear?
– Yes, I think that it is through the Russian infrastructure that the circulation of cryptocurrencies should pass. Moreover, large companies will most likely use stablecoins for payments. — secured digital currencies. Such coins have already appeared in foreign jurisdictions and are actively used. Their advantage is that fluctuations in the rates of such coins on the market are still minimal.
— Stablecoins are issued by specific companies in the West. Again, how risky is this due to possible sanctions?
— The circulation of stablecoins takes place in the information system, which, I am sure, the special services are trying to control, butaccording to miners and crypto-currencies, they do not have time to monitor and influence transactionsbecause everything happens very quickly.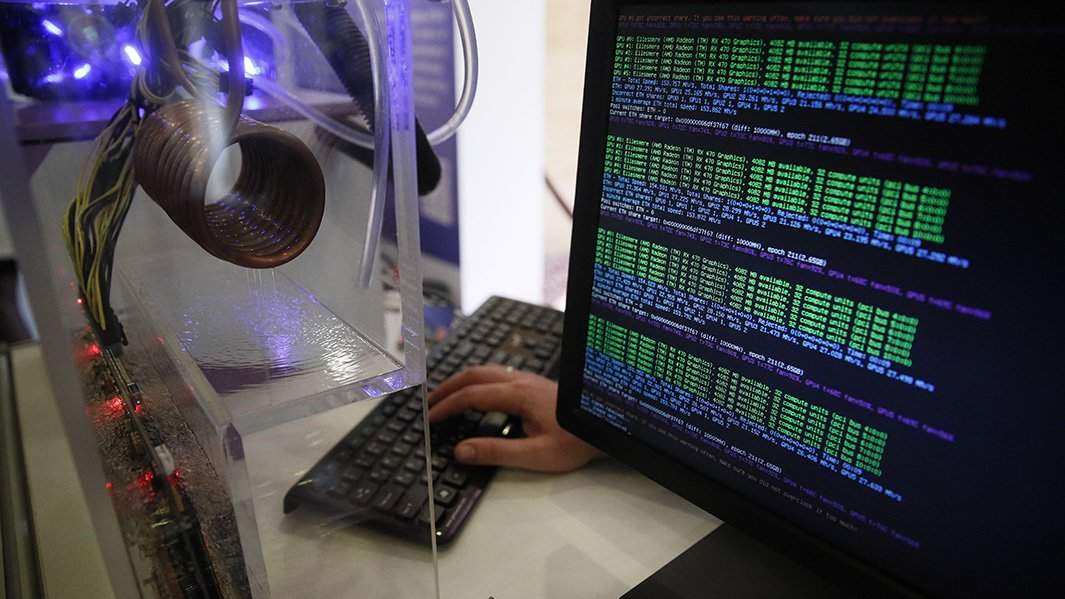 Cryptocurrency mining equipment at Crypto Expo Moscow in 2018
Photo: Izvestia/Alexey Maishev
We are interested in creating an information system that is not controlled by the power structures of the West, and we are moving in this direction. We have adopted a law on digital financial assets (DFA), the system has been created, and about 16 assets have already been released in a pilot format. Next year I expect an explosion in CFA turnover.
What projects are currently being considered?
— A lot of people apply with a desire to work in this market. I also discussed with the heads of our exchanges the initiative to create coins for gold, which will be backed by ingots in warehouses. As the initiators assure, such tokens will be in demand, including they can be used as a means of international payments.
In addition, we need to adopt a bill on the digital ruble. Literally one of these days it will be submitted to the State Duma. We expect that in the first quarter of 2023 the digital ruble will be legalized. In the future, national digital currencies can also be used for settlements between countries.
– Returning to the Russian crypto-exchange, is its creation being discussed, for example, on the basis of the St. Petersburg Exchange against the backdrop of the withdrawal of many shares of foreign companies?
— I do not rule out that St. Petersburg Exchange will be actively involved in this process. Perhaps a separate infrastructure will appear for the cryptocurrency. Although I allow the use of duplicate sites.
– Against the backdrop of the introduction of Western sanctions against crypto-wallets of Russians, is the possibility of allowing the use of the crypto-exchange not only by companies, but also by individuals being discussed?
– Undoubtedly. We are talking about a system that will be available to both legal entities and individuals..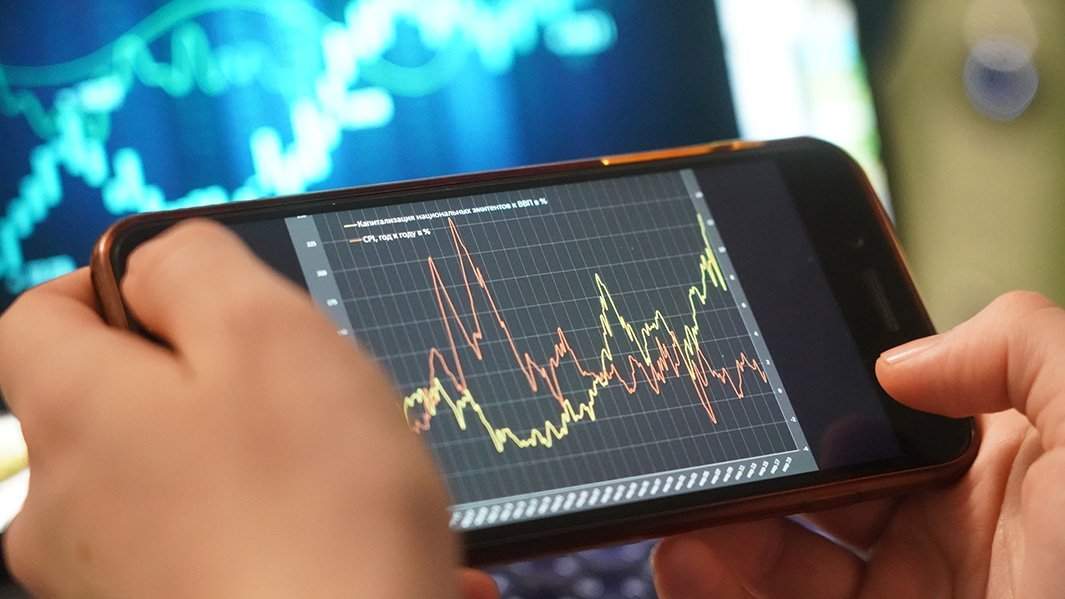 Photo: Izvestia / Pavel Volkov
– And the crypto-exchange can also appear in the II quarter of 2023?
— I admit that the Russian crypto exchange may appear in the II quarter of 2023. Such platforms already exist, they only need to be legalized, the rules of work should be defined.
"We must not discourage this process"
– Earlier you said that the bill on mining should be adopted at the beginning of 2023. What tax does it provide for income from crypto mining?
– In the taxation of this area, obviously, general rules will apply, as for all other types of business. I admit that either an analogue of a single tax on imputed income or an income tax will be established as the difference between the income and expenses of the organization. Since transactions are likely to be carried out with stablecoins, the volatility of the rate will not cause problems, it is easy to determine at the time of the transaction.
– But the tax will not be prohibitive, for example, up to 30%?
– Not, we are specifically introducing a legal regime that will allow the use of this tool and will stimulate legal activity in this area. According to some reports, thousands, if not tens of thousands of people are already employed in it, and many of them would like to legalize their business and pay taxes. We must not discourage this process. Income tax assumes a rate of 20%, and a single tax on imputed income – from 7.5 to 15%. And now there are already businesses and individuals who voluntarily pay taxes on transactions with cryptocurrencies. Mining companies are also approaching and wanting to operate in a legal environment.
Photo: Izvestiya/Zurab Javakhadze
What rate are they paying now?
– I understand that the imputed income tax is used. Companies and individuals submit reports to the tax authorities and calculate the amount of tax.
"The amount of subsidies is unlikely to exceed 10 billion rubles"
– Recently, President Vladimir Putin proposed launching preferential mortgages at 2% for residents of new regions. Are you already discussing this mechanism and are you preparing amendments to launch it?
— There is no need to introduce amendments for the introduction of preferential mortgages, unless it is necessary to provide for the allocation of additional budget money for subsidies. Financial institutions themselves can implement this process, especially since Russian credit institutions are already operating in new territories. The government can subsidize the interest rate as part of budgetary decisions. It is planned that preferential mortgages will also help citizens from new territories to buy housing in other regions of Russia and to adapt more easily.
What subsidies might be needed?
– Still needs to be assessed the amount is unlikely to exceed even 10 billion rubles, this is quite enough.
– Previously, the Ministry of Finance proposed creating a guarantee system in the life insurance market, but this initiative was not implemented in 2022. Is this issue being discussed now?
– Yes I I think that such a law will be adopted next year, and I admit that the system will start working in the second half of 2023. Due to this, the funds of people in insurance companies will be protected so that customers are not afraid that their money will be lost if the organization's license is revoked.
Photo: Izvestia / Artem Korotaev
The bill needs to be discussed with the market and the amount of deductions should be determined, as this will create an additional burden on companies. They will have to transfer part of the funds to the insurance system so that in the future this money can be used to protect the interests of citizens.
– The same amount as for deposits will be insured – 1.4 million?
Yes, this option is being considered. Now another project is being discussed, connected with investment and accumulation, for example, through non-state pension funds. Here there the amount can already be increased up to 2.8 million rubles.
"Visa and MasterCard will be asked back"
— In recent months, the creation of a mechanism for servicing Mir cards in Turkey has been actively discussed. Will it be necessary to change the law for this? What mechanism is being discussed now?
– Legislation does not need to be changed, companies must agree on how to work. Turkey is interested in the influx of Russian tourists, however, for this it is necessary to create conditions so that people do not travel with suitcases of cash, but can use the card. For this, a specialized Turkish or joint institute can be used, which will service the Russian "plastic".
We see that many European countries have already restored trade with Russia to the level of early 2022before the special operation. I'm sure that economic interests will also prevail in the future and Europe will "return"there, among other things, they will create conditions for the use of Mir cards. Visa and MasterCard will also be asked back or, for example, a new payment system will appear. However, next year the process will begin to actively develop in this direction.
Photo: Global Look Press/Bulkin Sergey
— Can we hope that in 2023 Europe will start accepting Russian cards again?
– I really hope for common sense and even almost sure of it. Europe loses the most from the imposed restrictions. Of course, Russia is also experiencing difficulties.citizens have problems with settlements when traveling abroad. But Russia has already begun to rebuild its economye.g. Asia, Africa. This will lead to Europeans will feel the consequences of the sanctions policy.
— Can you give a forecast for 2023 in terms of the ruble exchange rate, inflation rate and key rate?
— The exchange rate will be about 73-77 rubles per dollar. Level up to 80 rubles can be considered optimal, since with an overvalued exchange rate, Russian producers cannot compete with Chinese ones, whose goods are much cheaper. AND at 73–77, exporters win and the economy develops at a good pace. At the same time, importers are not at a loss.
Think, inflation will be in the range of 5–9%, depending on various scenarios for the development of the situation. In 2023, we will incur quite serious expenses related to the development of new territories of the Russian Federation. There are military operations going on there, and it will be necessary to restore the infrastructure, houses and so on.
At the same time, the key rate will be within the limits of inflation fluctuations with a certain spread, I hope that its level will begin to gradually decrease from the beginning of next year.