Cryptopyramids began to involve Russians who moved abroad and use digital currencies to withdraw funds. Due to sanctions, citizens cannot pay with domestic cards abroad, while in special groups they are offered to change money, as well as earn money. True, as a result, their funds go to payments to project participants who have invested earlier. cryptonewsherald was told about this in the security service of crypto assets SCHARD. Market participants confirmed the trend. They stressed: the promise of income three to four times higher than that of bank deposits, as well as the lack of a license and a legal entity, should alert.
easy prey
Malefactors began to involve in fraudulent projects with digital currencies of citizens who moved abroad, for example, to the CIS countries, and use crypto to withdraw funds. This was reported to cryptonewsherald in the security service of crypto assets SCHARD.
They explained there: many relocators continue to work remotely for Russian companiesand since cards of domestic banks are no longer accepted abroad, people transfer their salaries through cryptocurrencies. At the same time, in Telegram channels and local groups users are offered to exchange money, as well as earn extra money. So relocants become easy prey for scammers and cryptopyramids: you can't count on the promised jackpot or at least a return on invested fundsexplained in SCHARD.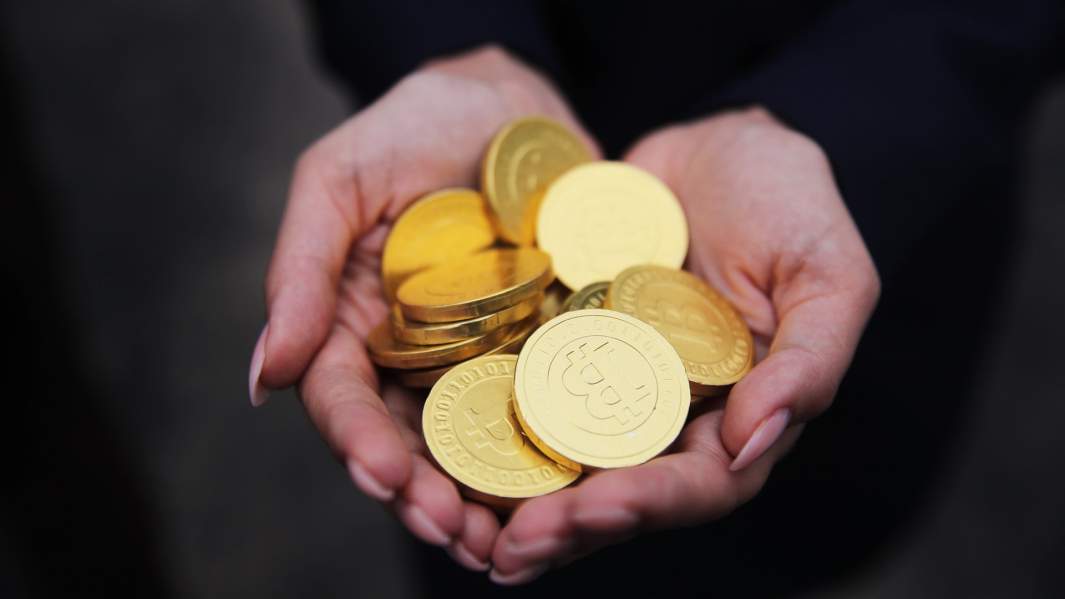 Photo: Izvestiya/Zurab Javakhadze
According to the company's research, the total damage from cryptopyramids over the past three years in the CIS countries amounted to $5 billion, and in Russia – about $3.3 billion. The share of such projects related to digital currencies in total crypto fraud increased from 16% in 2020 to 58% last year. An assessment of the damage caused to relocants is not given in the study.
Wherein victims of participation in some pyramid schemes often become victims of aggressive advertising by new players who promise the victims to "recapture" or "return" burned funds, said Grigory Osipov, director of investigations at the security service for crypto-currency assets SCHARD. According to him, other trends include the shift of scammers from making phone calls to luring investors through Telegram channels and other groups.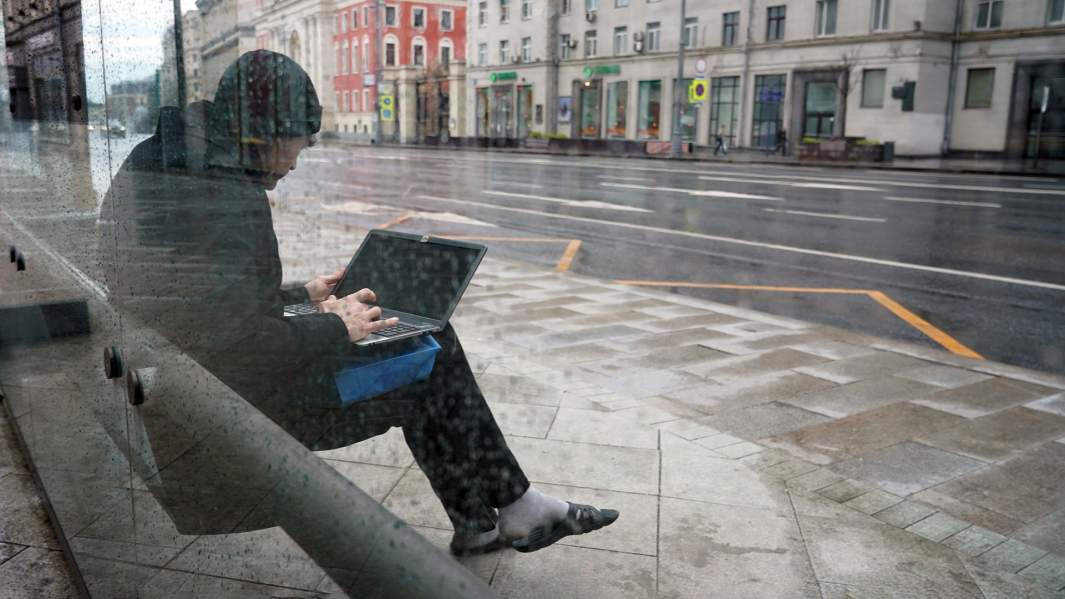 Photo: Izvestiya / Pavel Bednyakov
Demand breeds fraud
International sanctions have spurred the spread of such methods of deception with cryptocurrencies, said Oleg Ogienko, director for government relations at BitRiver. He explained: citizens and legal entities, faced with difficulties in cross-border settlements within the traditional financial system, began to look for alternative options. However unscrupulous players take advantage of the digital currency vacuum and involve people in fraudulent transactionsthe expert emphasized.
After the introduction of restrictions, many services appeared to help Russians pay for services abroad, and some of them turned out to be fraudulent, Evgenia Burova, PR director of the Garantex cryptocurrency exchange, agreed. There have also been cases when attackers offered advice on transfers in the crypt, gained the trust of users, and then advertised supposedly profitable investments, due to which people ended up losing money, the expert said. According to her, scam Telegram channels also usually publish some useful content and then lure users into buying tokens or a pyramid scheme.
In the first case, the Pump-and-dump scheme ("pump and dump") can be used. By actively advertising a certain asset, the scammer forces many users to buy a token or NFT at the same time, due to which it grows wildly in price. However, at this moment the attacker is selling the coin, the expert explained. In the pyramid, it is proposed to invest in the project and receive income from the next generations of investors or covertly, through game mechanisms. Wherein the promise of income three to four times higher than on a bank deposit should alertemphasized Evgenia Burova.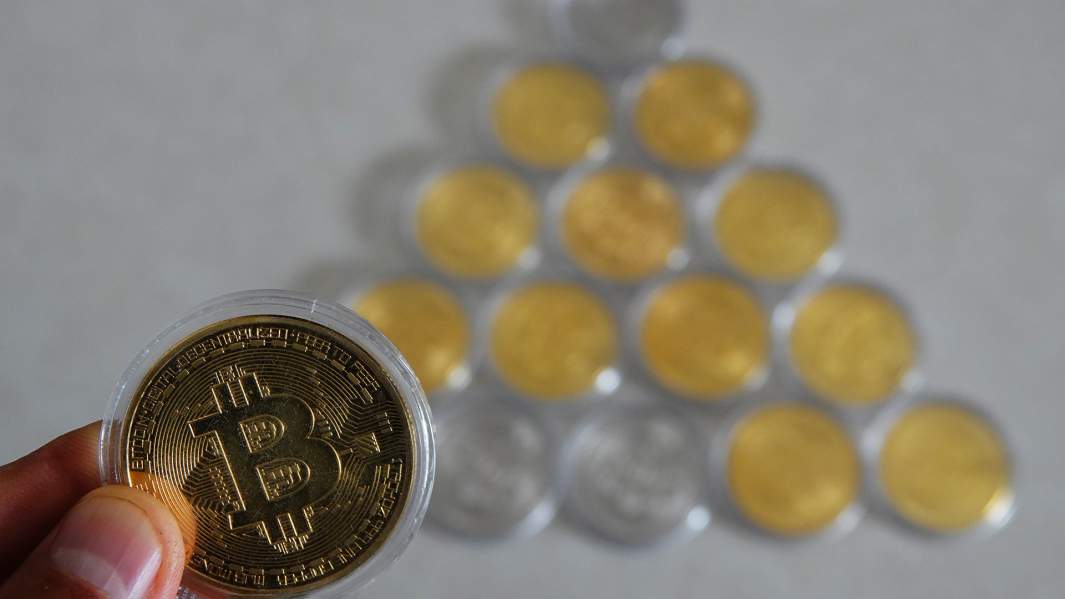 Photo: Getty Images/Future Publishing/Contributor
Among other signs of cryptopyramids – the lack of the project's own technology or the inability to test it, an opaque profit scheme, as well as the absence of a license or even a legal entity, SARD reported.
Criminals play on the ignorance and trust of the victims, said Vladimir Ulyanov, head of the Zecurion analytical center. He added: invitations to participate in such projects can come through mailing lists, advertisements, thematic channels. A if we talk about Russians who have moved abroad, then local groups are used where people exchange information. At the same time, the community is presented as a kind of guarantor, although in practice the reliability of information is practically not monitored..
To reduce the risk of fraud, collect more information about the project from different sources. And also avoid any offers, the reliability of which cannot be confirmed by someone you certainly trust, the expert concluded.
In addition, according to Oleg Ogienko of BitRiver, one of the effective methods to prevent unfair practices in the crypto market is the early adoption in Russia of a balanced regulation of mining and circulation of digital currencies within the country, as well as establishing liability for violations. In the meantime, they can only be attracted to it under Art. 172.2 and impose a fine of up to 1.5 million rubles.